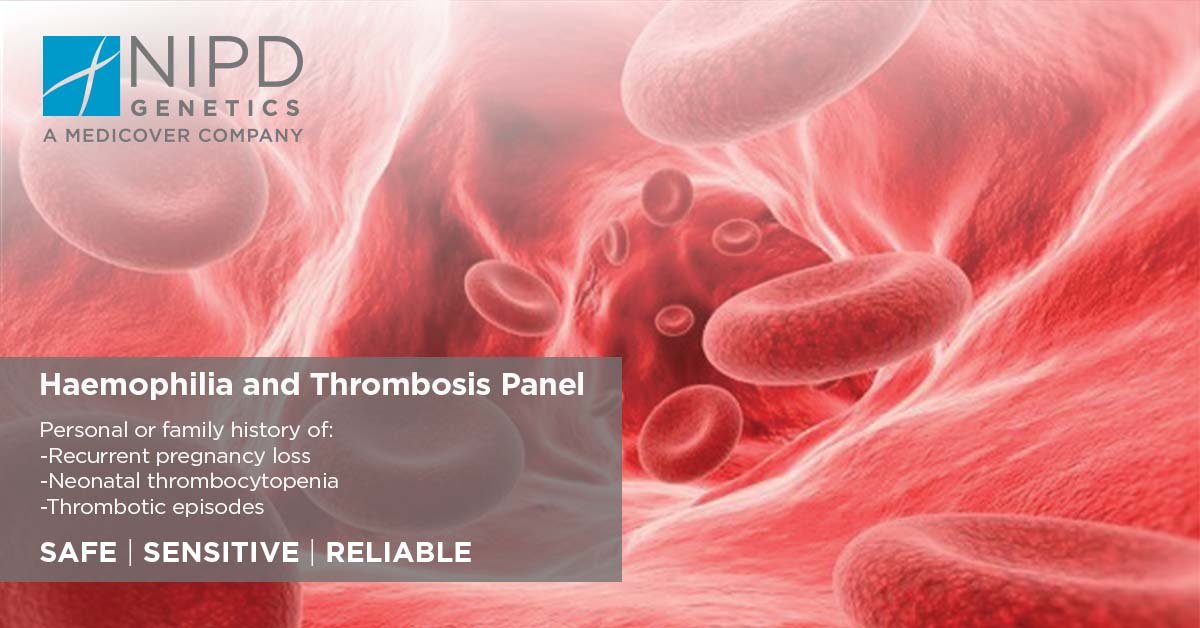 As part of the commitment to continuous improvement of products and services, NIPD Genetics announces today that the Rodinia Haemophilia and Thrombosis Add-on Panel can now be selected as a Stand-alone Panel. NIPD Genetics responds to the patients' needs by developing accurate, sensitive, and reliable products and services of immense clinical utility.
The Haemophilia and Thrombosis Panel can now be selected either as an Add-on to the Female or Male Infertility Panel or as a Stand-alone Panel. The Haemophilia and Thrombosis Panel screens for 22 specific genetic variants in 17 genes that are associated with recurrent pregnancy loss, neonatal Alloimmune Thrombocytopenia, or thrombotic episodes.
Prof. Philippos Patsalis, Founder and CEO of NIPD Genetics, stated that "Recurrent pregnancy loss is a significant reproductive health issue, affecting ~2.5% of women trying to conceive1. The Haemophilia and Thrombosis Panel can provide guidance in making informed decisions that raise the chances of achieving and maintaining pregnancy. The panel can also identify at-risk individuals for thrombosis, haemophilia and other blood cell disorders allowing for the best clinical management and treatment options".
Rodinia infertility test screens for mutations associated with infertility in individuals and couples who have difficulty conceiving and maintaining a pregnancy. The Female and Male Infertility Panels detect numerous infertility-causing genetic variants, as well as whole, partial, or mosaic sex chromosome copy number changes.
For more information, please visit www.nipd.com/rodinia.
Share